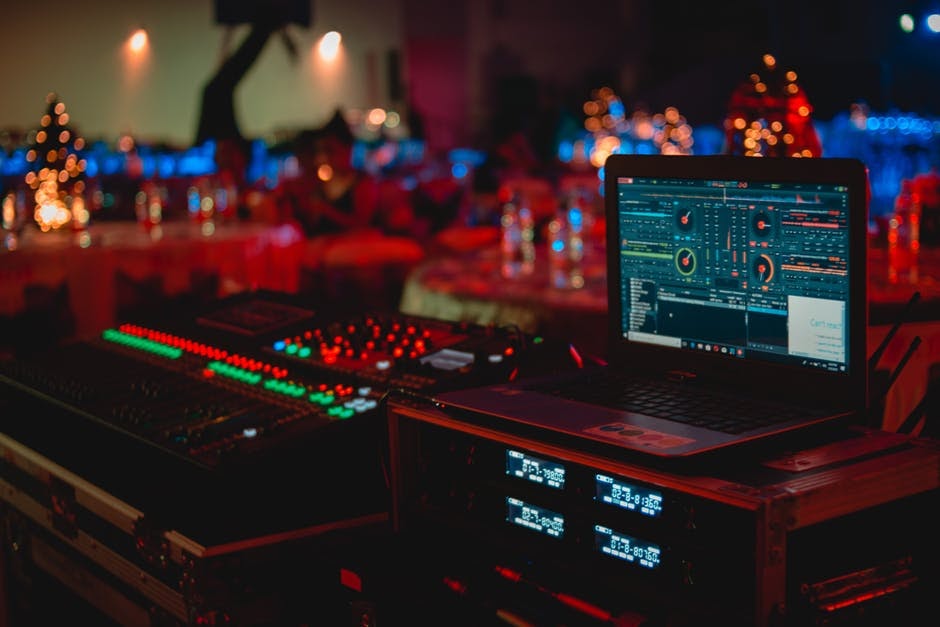 Looking for ways to make your corporate event a hit? Look no further than Cabaret Party Rental in NYC. Cabaret Party Rental offers a wide variety of tent rentals and party rentals that are sure to make your corporate event engaging and fun. Once your date, venue, and guest list are created and set, it's time to focus on the details that will help your party go off with a bang! From providing live performances, to creating interactive games that are great for team building, our staff at Cabaret Party Rental has listed 5 ways to make your corporate event more fun below:
1. Build Up Anticipation For Your Corporate Event
Keep the suspense for your corporate event alive by giving your employees little teasers leading up to the event! By warning your staff of exciting surprises to come, it'll build high anticipation and make your event that much more memorable in the end. Utilize social media or in-office meetings to offer up hints as to what's going on, as these outlets are able to engage your employees and spark office conversations!
2. Create Interactive Team Building Games
Interactive activities can make your corporate event lively and fun. If you're planning for your event to provide emphasis on company-wide team building, there are several activities to choose from. A game of office trivia with prizes could be a great way to generate excitement, and to get a little competitive energy flowing. Additionally, by pairing your employees off into groups, it can help facilitate connections with co-workers they wouldn't normally interact with in the office.
To ensure your team-building office trivia game runs as smoothly as possible, Cabaret Party Rental offers chair rentals and table rentals that can accommodate your entire company.
3. Book A Live Performance
Whether you're planning to host a couple of few speakers from the company or you want to have a full band or DJ present to excite the crowd, event staging is a crucial part of many corporate events. Stages give a centerpiece to the entire layout of your event, and nothing gets a party started like live music on a big stage. At Cabaret Party Rental, we carry a line of durable, rugged, high-quality event stages that will stand up to anything you throw at them – and they're sure to provide hours of entertainment for you and your guests.
To really spice up a live performance of dance music, make sure to check out our dance floor rentals! From birch wood dance floors, to parquet dance floors, our floor rentals will provide your entire staff with a safe and secure place to get their boogy on.
4. Keep Your Corporate Event Going With A Mobile Coffee Bar
A mobile coffee bar from Cabaret Party Rental is an inexpensive and easy service that will get your employees talking about your corporate event for a long time to come! There's no question that a good cup of coffee and all the fixings gives your staff a solid buzz to get work done in the office, so why not provide your employees with the energy they need to celebrate all night long? Quality coffee will help stimulate your guests' minds, promoting positive conversations and happy vibes throughout the entire event.
5. Create Lasting Memories With A Photo Booth
Providing a photo booth, a live photo montage, or a guest book can help your employees build memories of the event and encourage people to let loose and have some fun. Plus, if your corporate event is focused on team building or company networking, a photo booth is a great way to make new connections and further bonds between co-workers. Include fun props for additional silliness!
Cabaret Party Rental: Your Premier Party Rental Source In The Tri-State Area
At Cabaret Party Rental in New York City, we are dedicated to making sure your corporate event is the best it can possibly be! With over three decades of experience serving the Tri-State area under our belt, our talented party planning team has helped create thousands of unforgettable experiences for our clients with our party rental equipment. Don't stress out about dealing with a lot of different rental companies; just get all of your corporate event rentals from us!
Our corporate event rental services include:
Contact Your NYC Party Rental Experts Today!
Tired of stressing out while dealing with tons of different rental companies? Ready to take your corporate event to the next level with just one company? Don't hesitate to get in touch with Cabaret Party Rental in NYC for all of your corporate event rental needs today! Give us a call at (718) 356-8500, or use our easy online form to get a rental quote. No matter what you have planned for your next corporate event, Cabaret Party Rental will help turn your dream party into a reality!