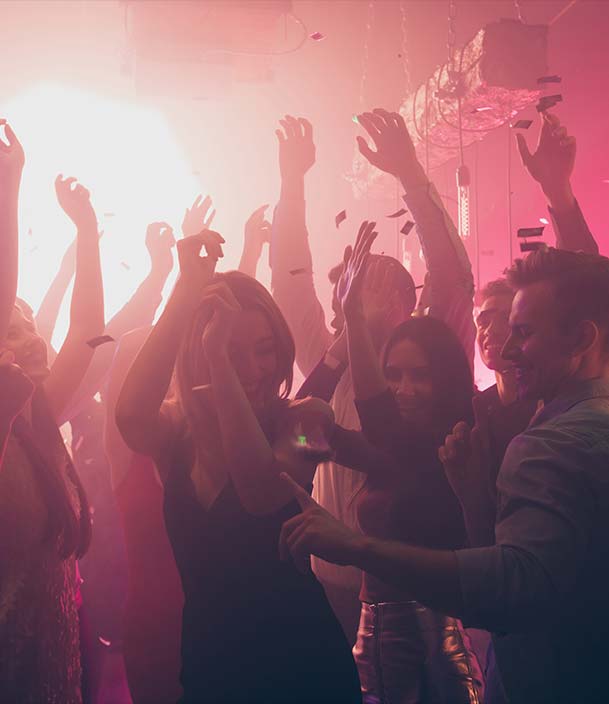 What Our Clients Say
We're Here To Make Your
Event a Success!
Since 1982, Cabaret Tent and Party Rental has brought the venue to hundreds of parties and weddings in the Tri-state area! We carry standard tent rentals in NYC that are great for any occasion. With various types of tents including high peak tents, frame tents and even clear top tents, we've got a tent for your event! We also offer climate-controlled tents that are great for colder temperatures. So snow or shine, the party will go on. Check out what people are saying about our high-quality tent and party rentals in NYC!
"
I just wanted to send a quick thank you to you and the entire Cabaret Tent and Party Rental team. Everyone was phenomenal at setting up and tearing down in a quick and professional manner! Thanks again for being so great to work with and helping our supporters have a great walk day.
Shara S.

Logistics Specialist, Cystic Fibrosis Foundation
"
In the name of the EFMNY Executive Director Pamela Conford, MSW, please know that the Cabaret Tent and Party Rental staff were great again this year at the 9/20/15 EFMNY Annual Walk… It is a real pleasure to count on professionals to not only meet all expectations, but to even exceed them.
Chilton, H.

Director of Development, EFMNY
"
Thank you for all of your help with our event! Everything was great, and we enjoyed working with you. Looking forward to future collaborations!
Mallory

Special Events Associate, Madison Square Park Conservancy
"
We had a really fantastic event and our production crew had great things to say about your team. We really appreciated that they were efficient and so quiet during set up and breakdown because the noise is always a potential concern for the community board in the area. We're happy to be a referral for you in the future because we really had a great experience with your team.
"
Everything was perfect. Your team was great. They were quiet, professional and most helpful. Our production team was very impressed…. We look forward to future collaborations as well.
"
It was my great pleasure to meet with your team. They were awesome… I will definitely recommend your name to my inquiring couples!
Deepti J.

Wedding Planner & Founder, Dee Weddings
"
I wanted to send you a short note to thank you very much for the last minute tent order. Additionally, your team was perfectly prompt and professional and arrived at the requested times for setup and tear down. This compares to our other table/etc vendor who arrived 4 hours late and caused our event to be delayed. It truly was refreshing to see the difference between a professional company such as yours and the other option. We have learned our lesson and as long as it is possible next year (assuming we do tent orders again) we will absolutely use Cabaret Tent and Party Rental for all of our rentals.
Mike S.

Board Member, Texas Exes
"
This is the second time in recent memory that we have needed to rent a tent from you and we could not be more grateful for your extraordinarily kind attention to our needs… You truly went well beyond what was required of you. Thank you so much for making the tent rental process so easy and so pleasant!
Rev. Mark, H.

Pastor, Saint Mary of the Assumption
"
Thank you for everything. As always, your team was excellent to work with!
"
Cabaret Tent and Party Rental provided our big event a par excellence service! This is a highly recommended Company that can cater to your needs when it comes to tents for your special occasions. They did ours, and it was awesome!
"
Thank you for all your help getting us set up for our wedding reception. We truly appreciate you coming over in person and ensuring everything was perfect. Thanks for going the extra mile!
"
If you are looking for a reliable tent company, you must use Cabaret Tent and Party Rental! From start to finish they were so easy to work with. I hosted my sisters baby shower in our backyard and EVERYONE complimented on the tent and how beautiful it was. The working chandeliers were a perfect touch! Thank you so much again Cabaret Tent and Party Rental and Bill for such a memorable day celebrating my soon to be niece!
"
Thank you Cabaret Tent and Party Rental for the most beautiful tent for my baby shower! The tent, tables, chairs, chandilers exceeded all my expectations. Bill is so helpful and easy to work with and really brought my vision to reality. ? thank you again and I can't wait to plan another event!
"
Thanks for following up with me. Everything worked out perfectly, you and your team made that portion of the event one of the easiest things to handle. I will definitely be keeping you in mind if there is a need again in the future.
Nicholas W.

Restaurant Manager, View of the World
"
Cabaret Tent and Party Rental absolutely exceeded our expectations of a party rental company. I'm always hosting various events for networking, fund-raising and family get-togethers and I'm glad I found these guys! They're friendly and helpful and their equipment is high-quality. I didn't have to break the bank but I got the high-quality treatment I was hoping for. Definitely recommend this company!!
"
I recently hired Cabaret Tent and Party Rental for a 5k run we had in NYC. I am definitely happy with their service and rates and plan to use them again next year. I worked with Elizabeth for most everything for my event and she was a pleasure to work with, made great suggestions, and bared with me as I made changes to my order weekly. Thank you Elizabeth for you great service. The delivery and pick up was smooth, the guys got all tents, tables, and chairs up in the short amount of time we were allowed, they were great. All together this was a great experience. – Happy customer in Colorado!
"
This place is great! They give you great customer service and the set up crew is fast and amazing.The prices are reasonable and the more you rent the cheaper the price ! Equipment is great and clean ! I will definitely be using them for all my events!
"
I can't say enough good things about Cabaret Tent and Party Rental. I was planning a rooftop event and the weather was not looking good. I called them 48 hours before the event and they got Luis to visit the site immediately for the green light. These guys are not only extremely professional and well priced, they get the job done quickly and efficiently. Elizabeth is a pleasure to work with – she was patient and understanding, fast and reliable. These guys are the best in town, hire them now!!
"
These guys know tents. Professional from set-up to take-down and everything you would need in-between. You can count on them to get the job done right every time.

Some of Our
Happy Clients