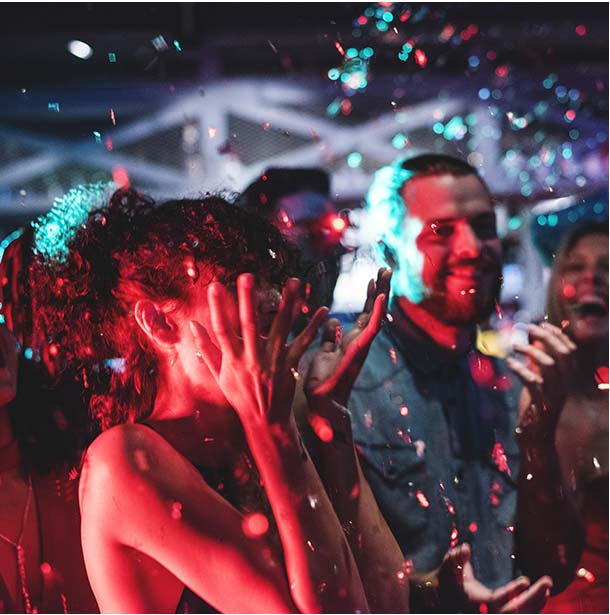 At Cabaret Tent and Party Rental, our mission is to help our customers throw unforgettable parties and events that go off without a hitch. We're proud to offer a comprehensive inventory of event equipment rentals and party rentals ranging to make that happen, but we do more than simply supply the equipment. We've been helping facilitate parties and events in the New York area for years, and if you need help planning your event, our expert event and party planners are here to help.

Cabaret Tent and Party Rental
Makes It Easy To Plan Your Event
As anyone who's done it before can attest to, planning an event can be a uniquely stressful endeavor. Between the location, guest list, entertainment, weather, and the endless list of equipment, there are so many variables that go into throwing a successful event it can seem nearly impossible for one person to deal with. Thankfully, with Cabaret Tent and Party Rental, you don't have to manage it all on your own.
We've been providing tent rentals, tables, chairs, dance floors, and virtually every other type of equipment for events of all kinds for more than 30 years. We are seasoned experts when it comes to event planning and execution, and we know what it takes to effectively plan an event and make sure it all goes off smoothly. We can help you plan your event from scratch, offering as much or as little support as you need, and thanks to our expansive inventory of party rentals, we can take care of virtually all your party rental needs right in one place:

Get A Quote For Your
Tent & Party Rentals Today!
Whether you already have plans and a guest list drawn up or you're still in the earliest stages of planning your event, our expert party planners can help you make your vision a reality. And if you're ready to get started, the process is easy: just give us a call at (718) 356-8500 or request a quote online to talk over your event and find out how we can help. Whether it's a corporate party, a family picnic, a wedding, or a festival, we'll offer advice based on 30 years of wisdom and help you make smart choices that guarantee a successful event.
Our Event Planning Process
Our goal is to make it easy for you to throw your event, and we've structured our event planning process to be as simple and streamlined as possible. Here's an overview of how we approach event planning and equipment rentals with our clients, from start to finish:
When you call us or fill out our quote request form, we'll start the process by talking over your vision and current plans for the event. Based on your ideas, we'll talk over the equipment and approach we feel best fits the needs of your event until we're both clear on how to realize your vision.
After agreeing on the plan, we'll draft up a formal proposal based on the details we talked about. Your proposal will clearly outline the equipment we'll be using, pricing for all rentals, the delivery, installation, and pickup information, as well as any special instructions that may be specific to your event. After receiving the proposal, we'll give you time to review it and ask any questions you still have.
With the proposal in place, we'll ask for a deposit along with the signed proposal to finalize the plan and reserve your rentals. We accept credit cards and checks for the deposit, and you can pay your remaining balance via credit card on the day of the event.
After receiving your deposit, we get to work. We'll contact local underground utility location services to ensure we have safe locations for driving the stakes for tent installations, and we also ask that you provide information for swimming pools, sprinkler systems, gas grills, fireplaces, or septic systems, as well as any water, gas, or electric lines on the property. As always, we'll take care to comply 100% with municipal safety requirements and regulations.
When the day of your event arrives, our experienced event professionals will be there to drop off, set up, and tear down the equipment. As a full-service party rental shop, we take care of every aspect of the party equipment so you can focus on what matters.