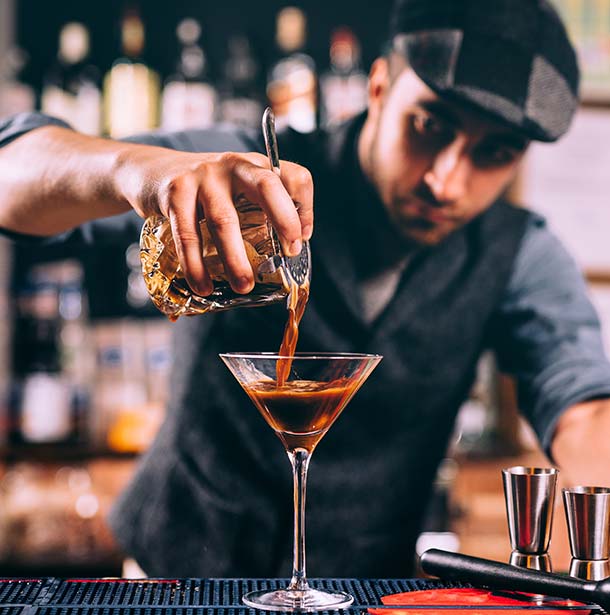 Party Rentals
in New York City
At Cabaret Tent and Party Rental, we live for designing, supplying, and throwing world class events that go off without a hitch. For us, no event or idea is too big or too small, and we'll use the wealth of knowledge and expertise in our years of experience facilitating events to help you realize even your wildest event dreams. We work hard to make sure every guest has a great experience at all of the events we help with, and few things are more important to that goal than a well-stocked bar!

Get the Party Started
with a Mobile Bar
Whether the event is high-class or down to Earth, public or private, corporate or family, few things are as necessary to the health of a great party as an elegant, well-stocked bar. Parties and events are a time for guests to let loose, enjoy themselves and the people around them, and blow off some steam, and beverages and libations can give the extra edge to any party or event. The bar may be the centerpiece to your event or something on the side, but wherever it's located, it serves a crucial function to the party.
At Cabaret Tent and Party Rental, we carry high quality portable bars and stools to suit any party, event, or occasion. If you're looking for a sleek, luxurious bar to fit in with an elite event, try the black portable bar with black swivel bar stools. For a homier, more inviting feel to fit with a more relaxed event, go with white bar with wooden stools. Or, if you're feeling a little adventurous, try combining the white bar with black stools. No matter what combination you choose, we'll help you pick the perfect setup for your event and make sure everything goes off perfectly.