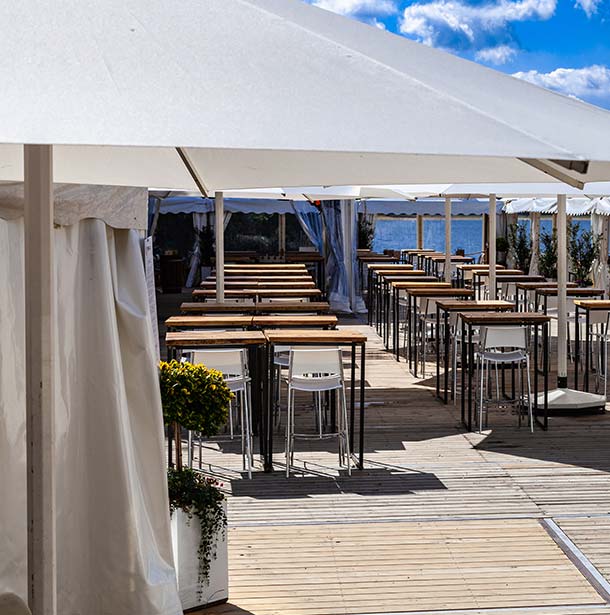 Tent Rentals
in NYC
At Cabaret Tent and Party Rental, we're passionate about making all parties and events a success. With a long history of creating incredible events of all shapes and sizes, we have the knowledge and experience to meet all of your tent rental needs. Whether you're looking for the perfect tent to host your magical wedding, canopy tents for an outdoor festival, or a large marquee tent for your corporate party, we're here to make your event ideas a reality.

New York Party
Tent Rentals
With over 100 different tent sizes in 12 different varieties, we're sure to have what you're looking for. Our inventory includes: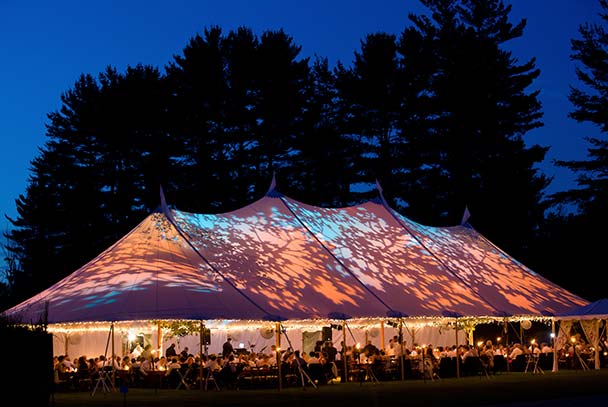 Twin Peak Tents
Marquee Tents
Twin Tube Tents
Century Tents
Genesis Tents
Traditional Pole Tents
Frame Tents
Clear Top Tents
Canopy Tents
High Peak Tents
Jumbotrac Tents
Clearspan Tents

Event Rentals in the
Tri State Area
Need more than a tent to create your dream event? Cabaret Tent and Party Rental has all the party supplies you need to make your event go off without a hitch! Whether you're looking for tables and chairs, a dance floor, bar equipment, lighting, or even dinnerware, we've got you covered. Take the stress out of event planning – let us handle all of your event rental needs.
Three Things To Keep in Mind When Planning Your Tent Wedding
Everything You Need To Host the Best Event – All Under One Roof
Heated Party Tents – An Event Planner's Answer to Winter Weather
Tips For A Speedy Wedding Take Down
Choosing the Perfect Lighting for Your Event
Tips For Surviving A Rainy Day Wedding
Renting the Right Dance Floor
Tips For Planning A Backyard BBQ
Winter Event Planning Checklist
Wedding Details Everyone Forgets (But You!)
Company Holiday Party Checklist
Things to Keep in Mind When Planning a Winter Wedding
Common Wedding Guest Complaints & How To Avoid Them
Easy Wedding Venue Makeovers
Climate Controlled Tents At Cabaret Tent and Party Rental
Ways To Make Every Wedding Guest Feel Included
Spectacular Chandeliers Add Elegance To To Any Party
Best Things To Cut From Your Wedding Budget
Outdoor Event Planning 101
7 Reasons Why We Are New York's Premiere Tent Rental Vendor
Reasons To Have A Coffee Bar At Your Wedding
A Simple Guide For Tipping Wedding Vendors
Ways Your Groom Can Help Plan For Your Wedding
How To Get The Most Out Of Your Wedding Photo Booth
5 Ways To Make Your Corporate Event More Fun
Here's How to Choose the Right Tent Size for Your Wedding
How to Stick to Your Wedding Budget
Tent & Event Equipment Rentals in New York City
Tips of Hosting a Successful Event
To Restaurant Operators: A Guide To Reopen Your Business
Social Distancing Solutions: Medical Tents during the Coronavirus Pandemic
Media Production Reopening Guidelines in New York
Emergency Medical Tents: Top Case Studies
How to Create the Perfect Set for TV & Film Production Shooting?
How to Plan a Rooftop Event In 2021
Manhattan Tent & Event Rentals
Brooklyn Tent & Event Rentals
Bronx Tent & Event Rentals
Queens Tent & Event Rentals
The Top 2023 New York Wedding Trends
Putting Together the Best Product Launch Event
New York Spring Weddings: Everything You Need to Know
The Perfect Wedding Day: 10 Wedding Tent Decoration Ideas
Find Your Perfect Outdoor Wedding Venue in New York
10 Graduation Party Decoration Ideas | Cabaret Party Rental
What Size Tent Do I Need for My Party?
10 Corporate Event Ideas to Foster Team Productivity
Checklist For Your Product Launch Party
Hudson County Tent & Event Rentals
Staten Island Tent & Event Rentals
Middlesex County Tent & Event Rentals
Clearspan Structure Tents
How to do a Successful Brand Activation Event