At Cabaret Tent and Party Rental, we're proud to help countless events in New York City go off perfectly, every single year. Whether you're having an intimate wedding or a blow-out birthday party, our extensive inventory of tents, lighting, event flooring, and other party rental equipment can give you everything you need to make your next party a stellar success. We're proud to be a premier tent rental vendor serving the greater New York City area – and there are 7 key things that we think set us apart.
7 Advantages of Choosing Cabaret Tent and Party Rental
Whether your event is big or small, wedding or graduation party, indoor or outdoor – whatever the details, we're here to make it happen. What makes us special? Here are 7 things that set us apart from other NYC party tent rental companies:
Decor to Suit Any Style: Every event is different, and it's important that your tent match the decorations and ambiance of the event. We offer a wide range of tent designs and styles, giving you the flexibility to the perfect setting for your event.
Outdoor Made Easy: Holding a wedding or event outdoors is a wonderful way to celebrate – but it can also present logistical challenges. As a leading party rental company in NYC, we've facilitated countless outdoors events and can provide both the equipment and the expertise to make your outdoor event run smoothly.
Complete Seating: We offer a wide range of party rentals, including a comprehensive selection of tables & chairs. This means we can take care of your tent and seating needs without the need to involve another vendor.
Flexible Layouts: Sometimes, you just want one large tent as the main attraction – but if you're interested in a multi-tent event, we can make it happen. We offer various sizes of tents in different styles, giving you the freedom to design a layout you love.
Everything but the Chef: In addition to tents, chairs, and tables, we also offer dinnerware, bars, and accessory rentals. Plus, we can work with your catering company to ensure they have everything they need in the cook tent.
Rain or Shine: We've been facilitating events in New York City for more than 15 years – and if you know the weather like we do, that means we've had to deal with unexpected rain more than once. We have options for completely rain-proof tents and accessories, giving you peace of mind that even if New York decides to storm, your event will go off without a hitch.
Comfort Sidings: All of our tents can have windproof, rainproof sidings attached, keeping guests comfortable even if it's a chilly winter's day.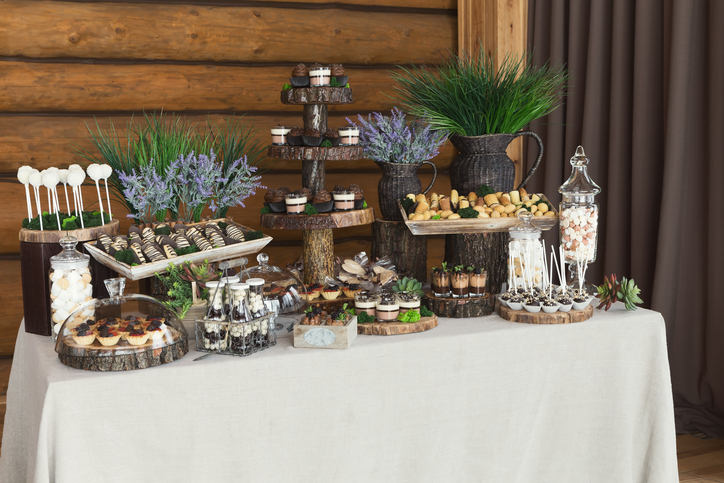 Contact Your New York Party Rental Company
The truth is, this list only scratches the surface of what makes us special – and if you'd like to see for yourself, we'd love to help you throw your next event. Contact us today to learn more about our offerings and start talking about your next party or event. We'll help you find the perfect tent, choose the right equipment, and make your event go off without a hitch!