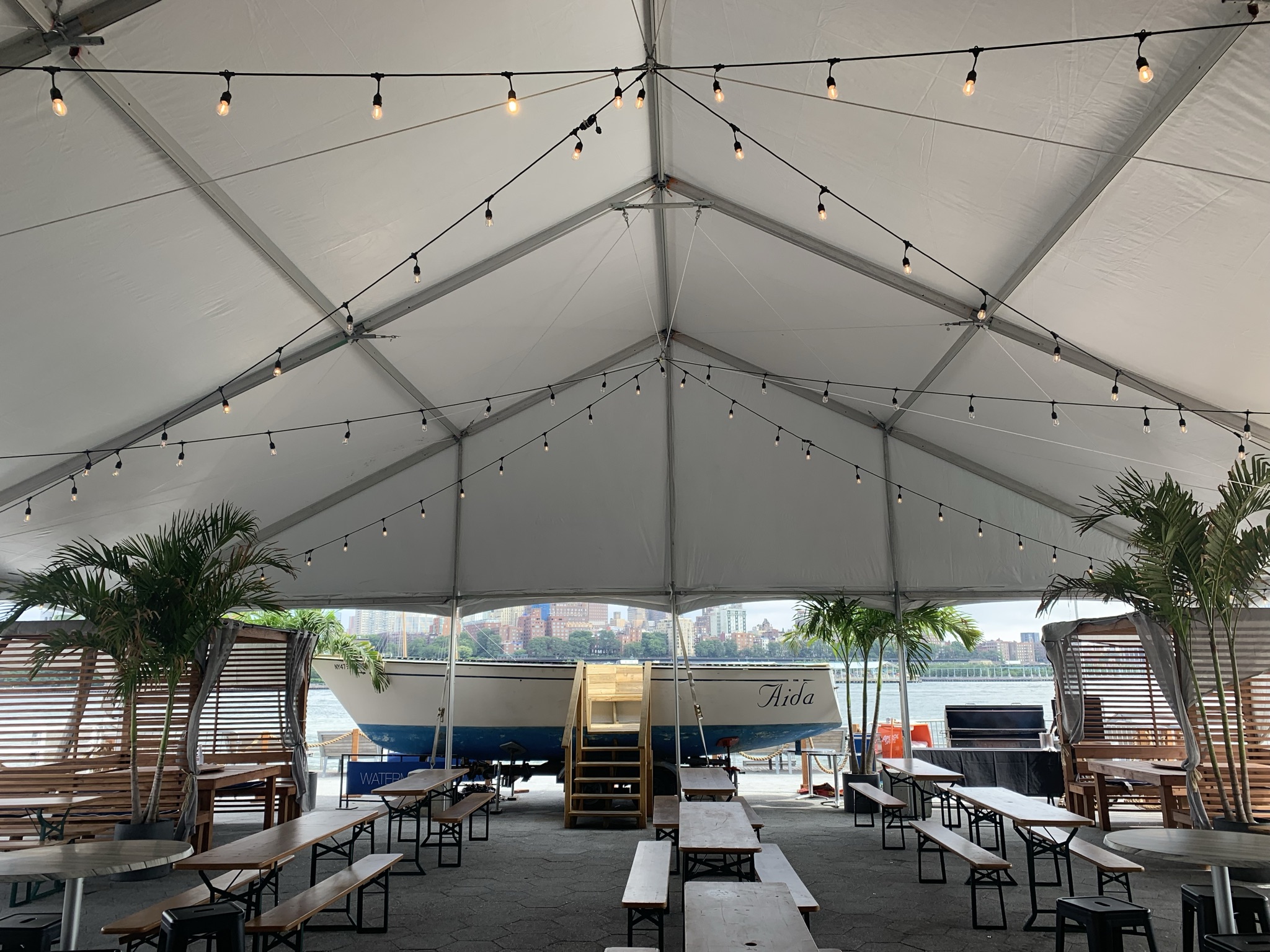 Your New York City
Party Rental Experts
Here at Cabaret Tent and Party Rental, we are consistently upgrading our equipment to the newest tents and party extras to ensure that you are getting the best for your event. Our number one priority is to get the best tent for your specific event. Learn more about what a Jumbotrac tent is.

Rent a Tent for Your Event:
Jumbotrac Tents
At Cabaret Tent and Party Rental, we offer a variety of tent rentals in NYC, and want to help you make the best selection when you rent a tent for your event. A Jumbotrac Tent is classified as a hybrid frame tent, this is a mix between a frame tent and a clearspan tent. Overall the Jumbotrac tent makes for clear space when the event is live and does not consist of any poles or internal frames that connect to the ground. Along with the clear line of sight, the Jumbotrac tents offer a stronger frame making it perfect for any conditions that your event might go through.

Advantages of
Jumbotrac Tents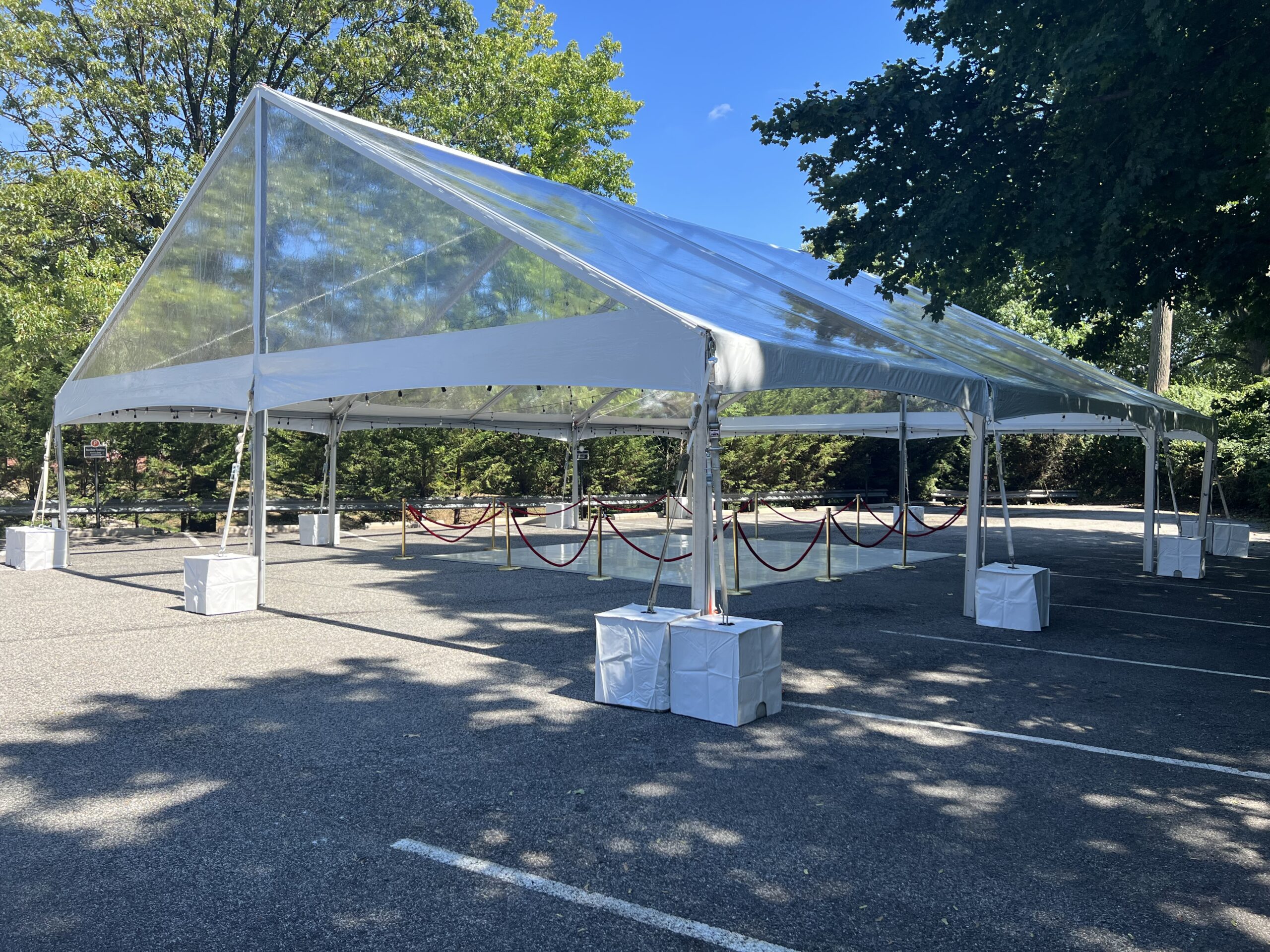 Jumbotrac tents have a lot of advantages compared to other tents, here is an overview of what we believe are the top advantages:
Stability: Stronger than traditional frame tents with a clean and sleek profile
Ballasting: Tents can be weighted or staked
Large Format: Perfect for large scale events (i.e. like a football field); Jumbotrac tents do not have center poles which allows for an open floorplan design; Tents sizes are available up to 50ft in width
Engineering: Tents are engineered (with plans) to submit for permit approval from local government agencies
Durability: Jumbotrac tents are desired for use in many long-term/seasonal installations
Protection from the Elements
In New York City, the weather can be pretty unpredictable! No matter what the forecast, a Jumbotrac tent from Cabaret Tent and Party Rental can protect you from the sun, rain, snow, sleet, hail, or even a mild wind storm! Your guests will feel more comfortable out of the elements, able to attend your event under a secure shelter. Since we offer a variety of sizes, you can even plan coverage for large parties and patio furniture.
Application
Jumbotrac tents are fairly versatile and well-suited for a wide variety of events. At Cabaret Tent and Party Rental, we've had a lot of success using Jumbotrac tents for street fairs, corporate parties, large weddings, awards shows, or any other types of outdoor events, no matter the size. Jumbotrac tents are great for restaurant tents, as they are sturdy and can withstand some of the harshest weather conditions, and offer social distancing solutions.