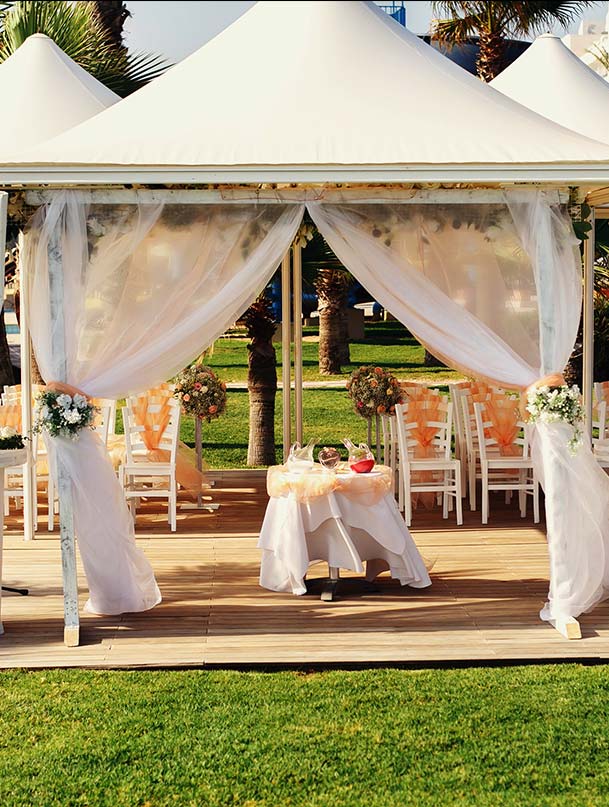 Your New York City Tent &
Party Rental Experts
At Cabaret Tent and Party Rental, we've done it all. Whether you're looking for tents, tables, bars, flooring, lighting, or anything else, and whether your venue is big, small, windy, or hazardous, we'll provide you with the best equipment and a professional, effective, and on-time install. We love nothing more than seeing a beautiful event go off without a hitch, and with years of experience providing and installing for thousands of events, we have the knowledge to make it happen.
We pride ourselves on our customer services, and we love answering questions from our customers. Read on for a list of some of the most common questions we get, along with their answers.
Company Info
We are located in Staten Island, NY and South Plainfield, NJ, giving us quick access to all 5 boroughs and parts of New Jersey. We know this city like the back of our hands, and we guarantee that no matter where you are in New York or New Jersey, your installation will be prompt, on time, and satisfactory!
Absolutely! In fact, most of our tent rentals go out to Manhattan. So, whether you've got a corporate event, trade show, award ceremony, or anything else that requires event equipment, we'll supply all of your rental needs.
You can reach us at 718-356-8500 or by emailing us at [email protected]. Feel free to contact us with any inquiries or to discuss your event needs. We look forward to assisting you!
Payments & Cancellation
We accept all major credit cards, checks, and ACH payments for your convenience.
Please note that a 50% non-refundable deposit is required to secure the booking of your event. In the event of cancellation, the deposit is non-refundable. The full payment for the rental services is due if the event is not cancelled at least 3 days prior to the scheduled date.
Have more questions for us? We're always happy to answer them. Feel free to reach out to us at our contact page to get a free quote, read our customer testimonials, or browse our vast selection of available tent rentals. We can't wait to hear from you!