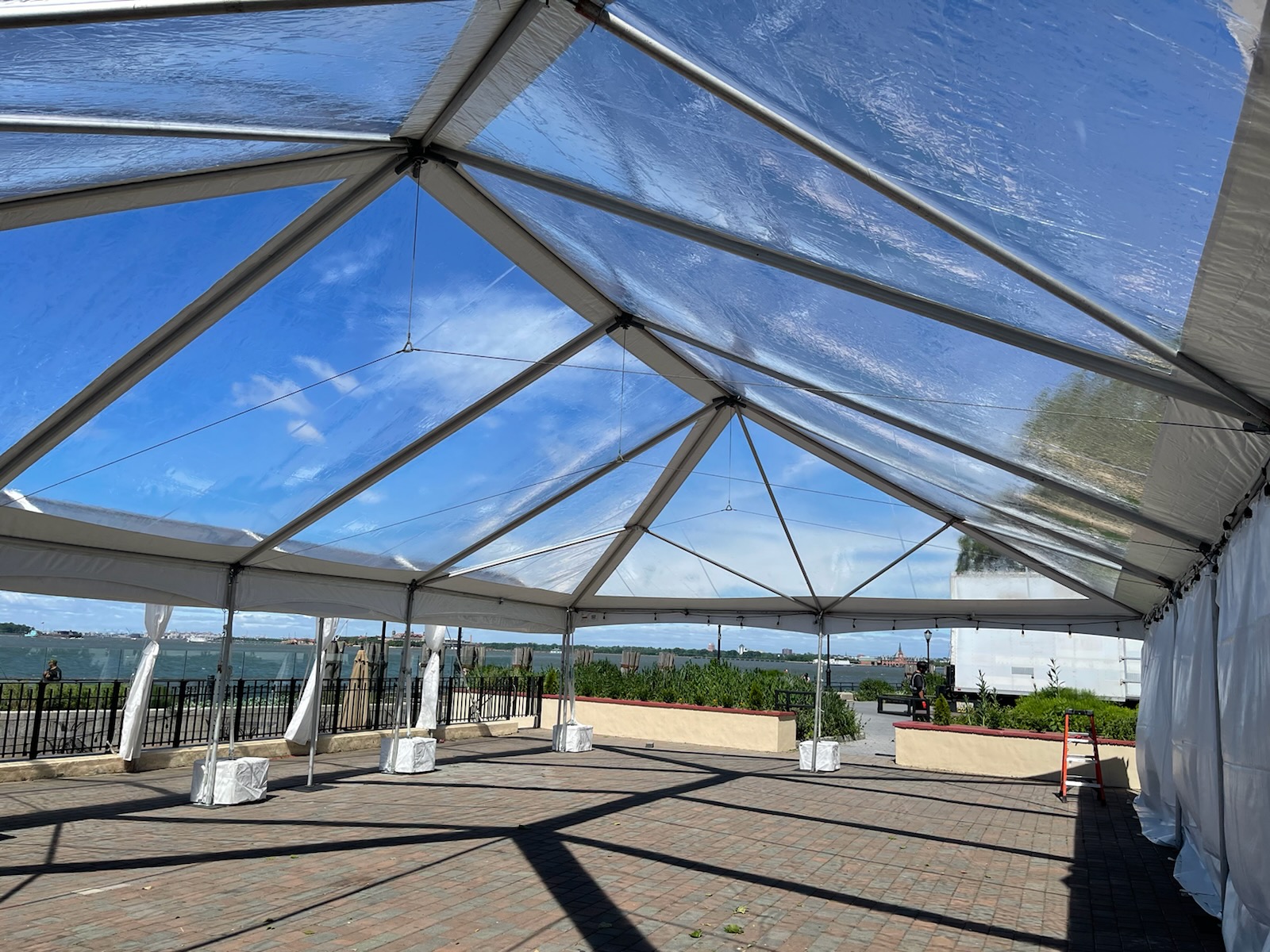 Your New York City Party
Rental Experts
At Cabaret Tent and Party Rental, we live for creating excellent events. We have years of experience helping put on events of all types and sizes, and we'll work with you to select the best equipment for your event and install it day-of. Whether you're putting on a small gathering for family friends, a business conference, or a larger-than-life wedding, we'll turn your ideas into a reality!

About Clear Top
Tents
Clear tops are the perfect solution for maintaining the feel of open space and the outdoors. Their clear overhang lets natural light in and allows an unobstructed view of the sky, which is great for letting in the blue sky or keeping a view of the stars. Clear tops are also well suited to rainy days – the sight of rain on the overhang creates a wonderful mood for an event. Additionally, they don't use a center pole, which makes the inside of the tent feel very open and airy. Clear tops are highly versatile and have an elegant look about them, making them a great fit for higher-profile events.

Advantages of
Clear Top Tents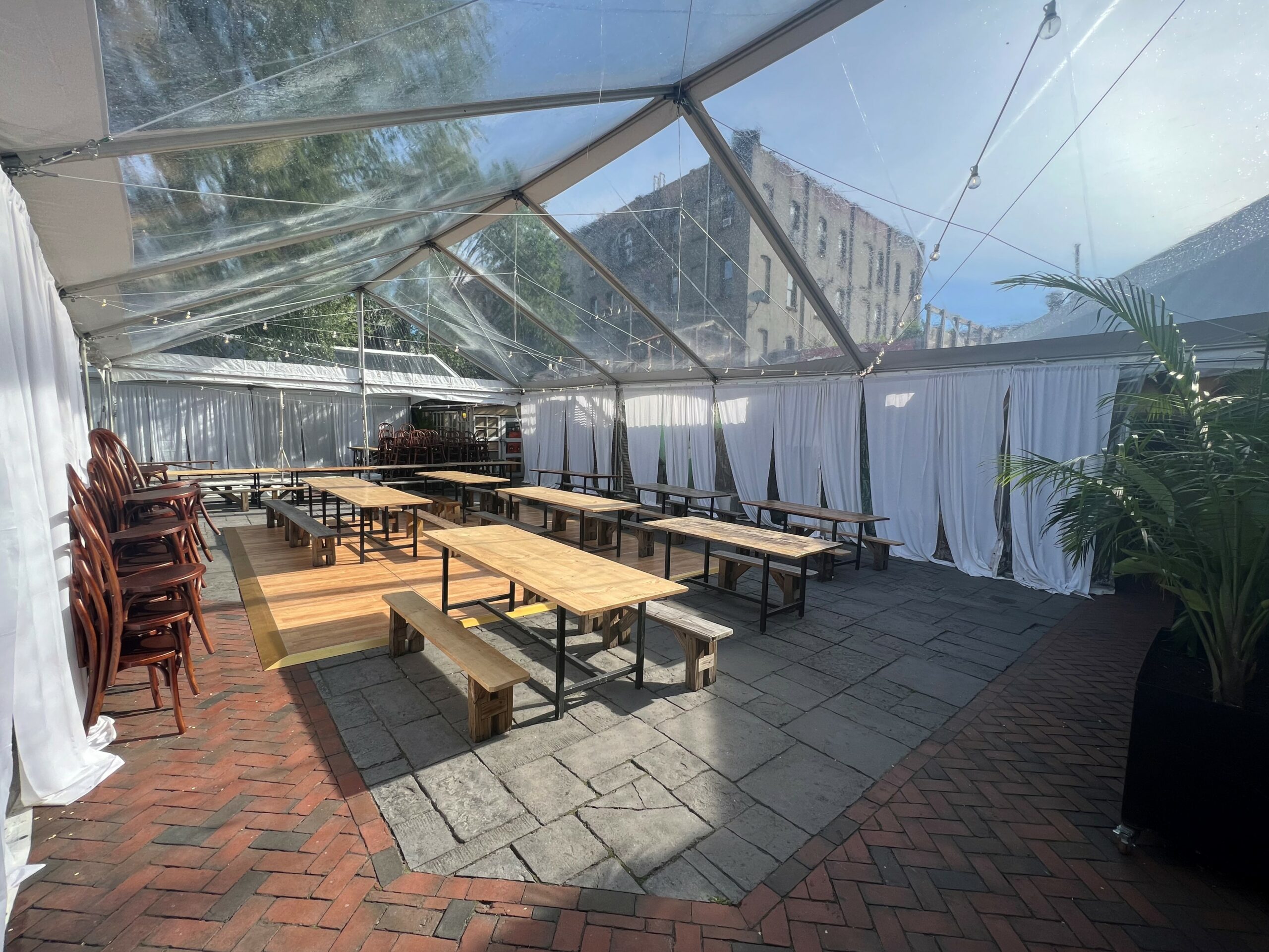 Transparent overhang
No center pole – unobstructed inside view
Strong and reliable
Versatile
Application
Clear tops are highly versatile and are a great pick for many kinds of events, but they're one of our favorites for outdoor weddings and awards ceremonies. Combined with some elegant table seating, dinnerware, and a bar, they make the perfect solution for outdoor events of any size!