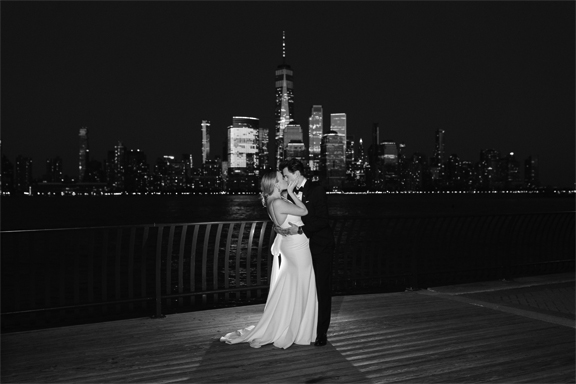 Cabaret Rentals in
Hudson County
Are you planning a wedding or event in Hudson County? Look no further than Cabaret. Hudson County's diverse communities and breathtaking waterfront views offer the perfect backdrop for events that create lasting memories. Whether it's a wedding, corporate event, or other celebration, we can help you create an unforgettable occasion.
Hudson County offers a plethora of venue settings to suit every style and taste. The county's proximity to New York City, combined with a vibrant arts scene and a rich history, makes it a prime destination for events that are truly one-of-a-kind.

The Perfect Tent for Your
Outdoor Event
Choosing the right venue and tent is the first step to hosting your perfect event. With our experience and expertise, we can assist you in both areas to create the event of your dreams. Check out our extensive selection of tents, and contact us to secure the perfect one for your event day.
Clearspan Structure Tents

Outdoor Venues in
Hudson County
Lincoln Park, Jersey City:

Lincoln Park is one of the largest parks in Hudson County. It offers 273 acres of green space with walking paths, a lake, and several monuments and statues, offering a variety of options for outdoor events.

Pier A Park, Hoboken:

Pier A Park has stunning panoramic views of the Manhattan skyline. With its beautiful open spaces and location right on the Hudson River, it offers a lovely setting for outdoor events.

James J. Braddock North Hudson County Park, North Bergen:

This park spans 167 acres and offers a mix of athletic fields, a large lake, and walkways. With its ample space and greenery, it is an excellent venue for larger outdoor gatherings.

Stephen R. Gregg Bayonne County Park, Bayonne:

This beautiful waterfront park offers sweeping views of Newark Bay. Its open fields, trees, and walking trails give a picturesque landscape for outdoor events.

Columbia Park, North Bergen:

This serene neighborhood park in North Bergen offers a good amount of open space. With its extensive lawn and walking paths, it offers a simple yet tasteful setting for local outdoor events.

Hamilton Park, Jersey City:

This historic park offers an urban oasis with tree-lined walkways and a large gazebo. It's perfect for small to medium-sized events seeking a greenery backdrop and charming location.

Elysian Park, Hoboken:

Nestled in a residential area, Elysian Park provides a quiet, neighborhood feel. It features a dog park, a playground, and a mix of open and shaded areas.

Weehawken Waterfront Park, Weehawken:

This park offers captivating views of the Hudson River and Manhattan skyline. Its beautiful lawns and riverfront walkway make it a premium choice for high-profile outdoor events.

Pershing Field Park, Jersey City: 

A bustling community park in the Heights section of Jersey City, this offers a swimming pool, baseball fields, track, and sizable lawn area ideal for hosting local outdoor events.
Note: While these venues are typically available for event rental, contact each venue directly to confirm their event tents and outside decorations policies.

Hudson County Cities
We Serve
Cabaret serves the following cities and municipalities in Hudson County:
Bayonne

East Newark

Guttenberg

Harrison

Hoboken

Jersey City

Kearny

North Bergen

Secaucus

Union City

Weehawken

West New York