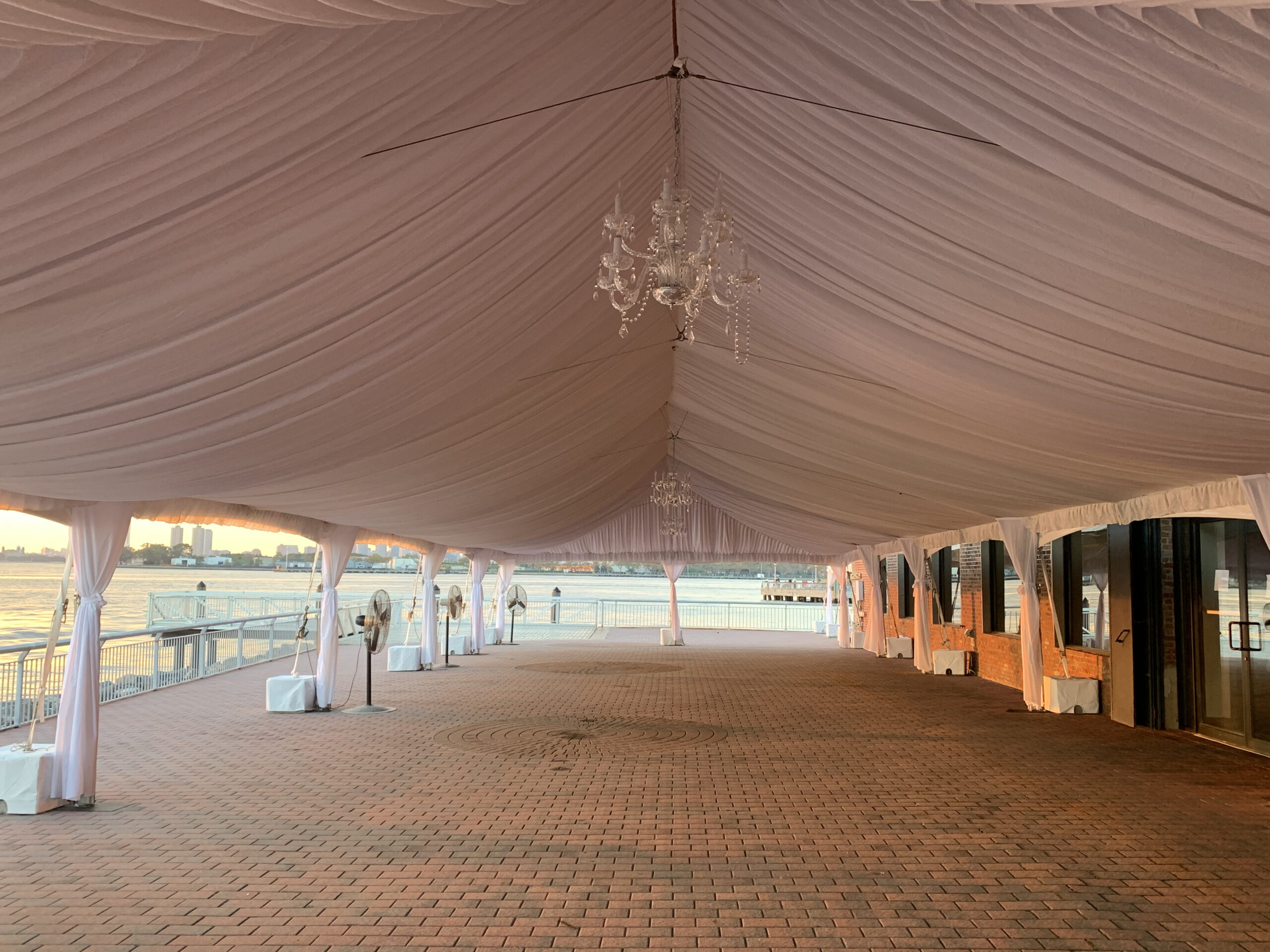 Transform Your Tent With
Tent Liners & Drapes
If you need to transform your event into a more sophisticated, elegant affair your guests will remember, consider adding a liner or drape to your next tent rental. Tent liners and drapes cover your tent's frame and poles with a soft, billowy white fabric to create a larger-looking luxurious ambiance for a wedding, dance, or any event where you want to impress. Our white, polyester liners and drapes are quality-made and flame retardant.

The Perfect Addition
To Any Event
Tent liners and drapes can quickly add elegance to any tent. In addition to our large selection of types & sizes of tents, we can use a wide variety of fabric to help make your venue look exactly how you imagined it. Our expert staff can give you the best recommendations for enhancing your space, and our team will install and take down quickly and professionally.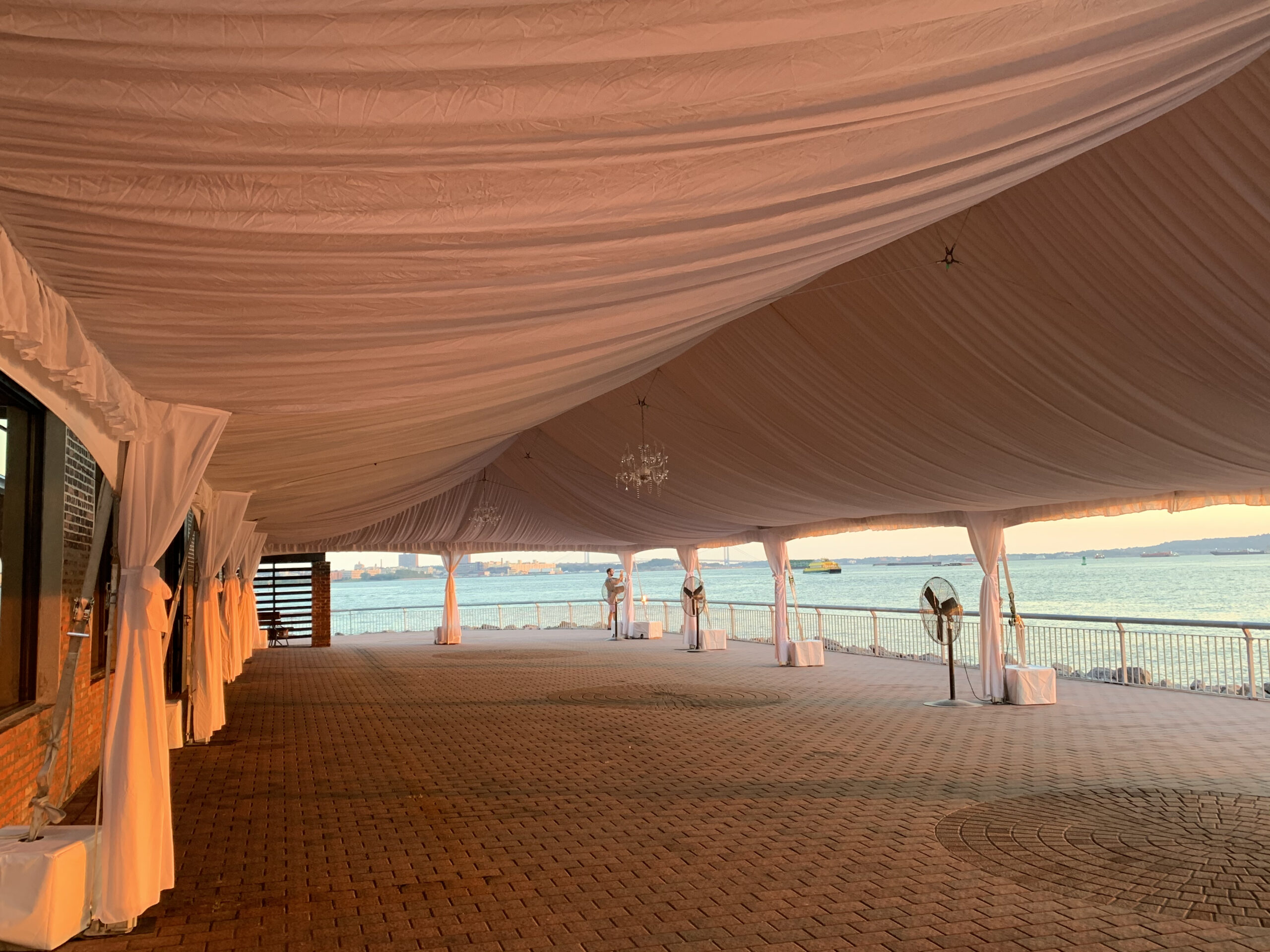 Tent Interior with Liner and Drapes