You've waited a lifetime for this day. You've planned, and organized, and saved to have the wedding of your dreams. The dresses and tuxes are in. The cake and hors d'oeuvres are ordered. And the limo is all set to whisk you away at the stroke of midnight.
But what about taking down everything and all of the clean-up? Who will tear down the tables, chairs, tents, fountains and gazebos? Who will cart off the centerpieces and the leftover food? Where will the gifts go? Knowing that these details are arranged and will happen like clockwork will give you the peace of mind to get started on your new life. Here are four tips to make that happen: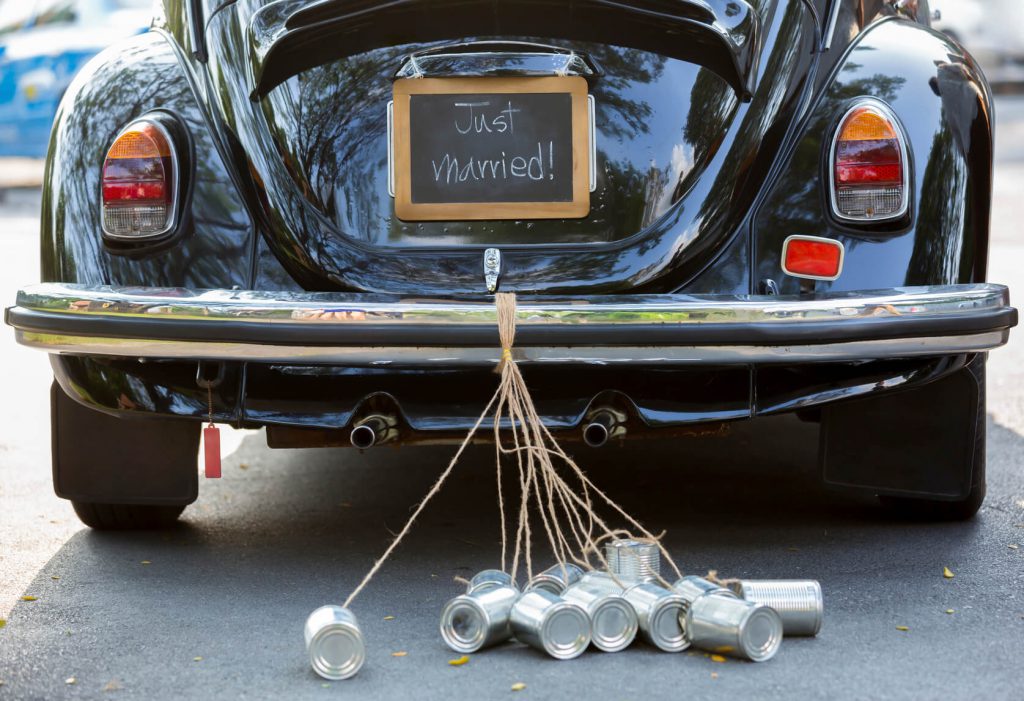 1. Read The Venue Fine Print
The very first thing you must do is check the contract terms that you signed with your wedding venue. The contract will specify exactly what time you must be out of the space, as well as particulars about how you need to leave it. Do all the tables and chairs have to be broken down and stacked? Must the floor be swept? Mopped? Or, do you just need to have all of your personal belongings out of the room? This will get you prepped for the next important step.
2. Write It Down
While you may be overwhelmed with wedding to-do lists, the wedding take down is one you won't want to ignore. Walk yourself through everything that you plan to BRING to the venue and then list every item that will also need to be removed. There are several methods that can work for your list-making, but use a method that will allow you to list all of the details that must be accomplished after the wedding reception, along with the specific person who will be doing each task. A spreadsheet like Excel can do quite nicely. But a better idea is to use a tool that can be shared with all of the people on the list. For example, Google Sheets, Google's version of Excel, can function like any spreadsheet. It can be sorted by task, by person, or add a third or fourth column for time or location. And, then, it can be shared via the Internet with those you assign so they can access the list before and during the wedding closing duties. There are even easy-to-use apps like DropTask and Trello that allow you to assign tasks to individuals, message them in a central location in case they have questions, and even attach other documents and photos to the task. As a last option, resort to your old stand by Notes in your phone or wedding legal pad for an old-fashioned hand-written list.
3. Choose Responsible People With The Right Equipment
If you know Uncle Buck gets a bit too tipsy at every family event, he may not be the best person to be in charge of collecting and returning the tuxedos. If your cousin Susan drives a tiny Prius C, she may not be the best choice to haul the mountains of gifts back to your parents' house. In fact, this might be the perfect time to call on a more distant friend or family member or two that might love to be involved in the event, but that isn't worn out by the preparations of the day's and evening's events. Better yet, consider hiring professionals to tear down your wedding. They are the experts at dismantling tents, pulling up dance floors, and stacking up chairs quickly and efficiently. It also gives you the best chance of not owing any deposit money for things left undone or uncleaned.
4. Donate To Your Guests
Chances are, you love every single person who attends your wedding reception. At the very least, you must be fond of them. Ease your worries about hauling everything to somewhere. Instead, think about offering your guests a little piece of your special day or evening. Unless the vases you used for centerpieces are very expensive, make them available for your guests to take home. It's easy to assign someone to set them on a table by the exit with a sign that encourages your guests to take a centerpiece of flowers home to enjoy. If your venue allows, have a friend bring a few boxes of a variety of sizes of plastic Ziploc bags and bag up any leftover hors 'd'oeuvres to send home with your guests. They will love your thoughtfulness and appreciate the extra food in their fridge. As another option, offer any leftover food or alcohol to the catering or maintenance staff. They've worked hard and will enjoy the leftovers. The more things you can pass along to individual guests, the less any one person has to deal with after you've left.
By following these easy tips, you can accomplish a fast, easy, and stress-free wedding tear down. And if you really just don't want to take the time, effort, and responsibility to dismantle your wedding event, consider hiring professionals like the experts at Cabaret Tent and Party Rental. With heated tents of all shapes and sizes, tables, chairs, dance floors and much more, their New York City event have just want you want, and know how to make all your desires come true. And, best of all, they can tear down in a flash and make sure your venue is as happy as you are when you step in that limo to begin your new life.