At Cabaret Party Rentals, we understand the severity of the COVID-19 pandemic and we want to do everything in our power to help communities who are suffering right now, primary healthcare facilities, clinics, and hospitals. For this reason, we offer emergency medical tents for hospital overflow, additional diagnostic space, or as a COVID testing tent. If an emergency tent can help your healthcare facility, read the three case study examples below.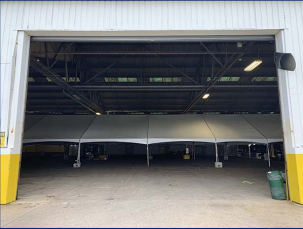 Field Hospital
We partnered with SLSCO to transform the Brooklyn Cruise Terminal into a temporary hospital facility in eight days. We are well versed in New York City Health and Hospital standards. Our knowledge and experience will ensure that your project is executed flawlessly. If your hospital or clinic is in need of additional space, don't hesitate to contact Cabaret Tent Rentals.
COVID Testing Tents
We partnered with Brookdale Hospital to expand their operations and testing capacity. Cabaret Tent Rentals enabled Brookdale Hospital to service coronavirus patients in designated areas to properly quarantine them from the other patients. This additional tent allowed for more space to carefully decrease the spread of viral transmission from patient to patient and from patient to healthcare worker.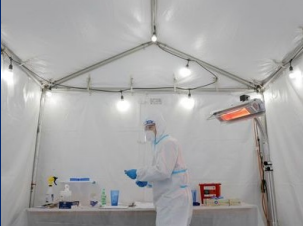 COVID & Antibody Testing Medical Tent
We partnered with SOMOS Community Care, a nonprofit health care provider, to provide free COVID-19 and antibody testing to New Yorkers throughout the five boroughs. Without the additional space from the emergency tent, this essential testing would not have been possible. To expand your testing and diagnostic capabilities, contact Cabaret Tent Rentals today.
Contact Cabaret Tent Rentals for all Your Medical Tent Needs
Let's get through this pandemic together. Partner with Cabaret Tent Rentals for emergency tents and COVID testing tents. Contact our team for a list of tents today. We look forward to hearing from you soon!