At Cabaret Tent and Party Rental, we're constantly looking for ways to help our customers put on perfect parties and events. We know there is a lot to consider when planning a tent wedding, so to get started, here are three things you'll surely want to think about leading up to your big day!
Location, Location, Location
For your tent wedding, as with all things, location is king. When you're renting the equipment and tents for your wedding, consider what your location is like – will it be a grassy field? A sandy beach? Make sure that your tents and equipment are well suited to the environment that your wedding will take place in. Depending on what surface you'll be working with, you may even think about using special event flooring – this can do a lot to mitigate uneven surfaces. We wouldn't want any of your guests falling over in their high heels!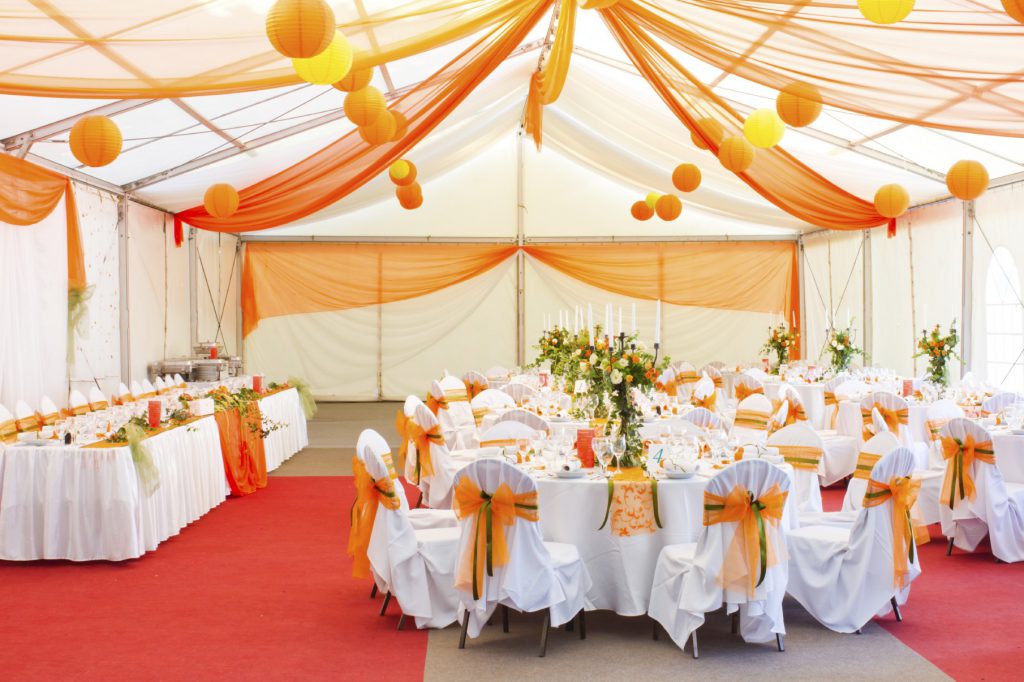 Remember The Weather
Weather can often surprise us on the big day, so be sure to plan ahead and expect the unexpected. If rain is even a possibility (it always is), make sure your tent is waterproof. Nothing will kill the moment like a wet dress. If your wedding will take place in a colder climate or at night, make sure to keep your guests nice and warm with a healthy supply of heaters. If bugs might crash the party, think about having the site sprayed by an exterminator two days before hand and utilizing citronella candles in your decor.
Rent The Right Tent
Finally, don't neglect the roof over your heads! Choosing the right tent is paramount to a successful wedding, and we've got ample supply for whatever your needs may be. Whether you're looking for Genesis, Twin Tube, Clear Top, or any other tent in our extensive supply, we've got you, and your event, covered.
Contact Your New York City Tent Rental Specialists
If you have any other questions about how to pull off the perfect wedding, we're here for you. Feel free to reach out to us or request a quote at our contact page – we look forward to hearing from you. Don't forget to check back to this blog periodically, as we'll be updating it with useful information on all things event planning!